We have downloadable resources for your Engineers Week and Introduce a Girl to Engineering Day events and activities! Downloadable resources include logos, ads, graphics, certificates and bookmarks! We also have customizable language you can share. And don't forget to visit our online store for official clothing, stickers, and more!
Sun, Feb 18: #Eweek2024  #WelcometotheFuture Kick Off
Tues, Feb 20: #FutureCity2024 Finals
Thurs, Feb 22: Celebrate #GirlDay2024
Sat, Feb 24: Last Day of #Eweek2024
Mon, March 4: Celebrate #WorldEngineeringDay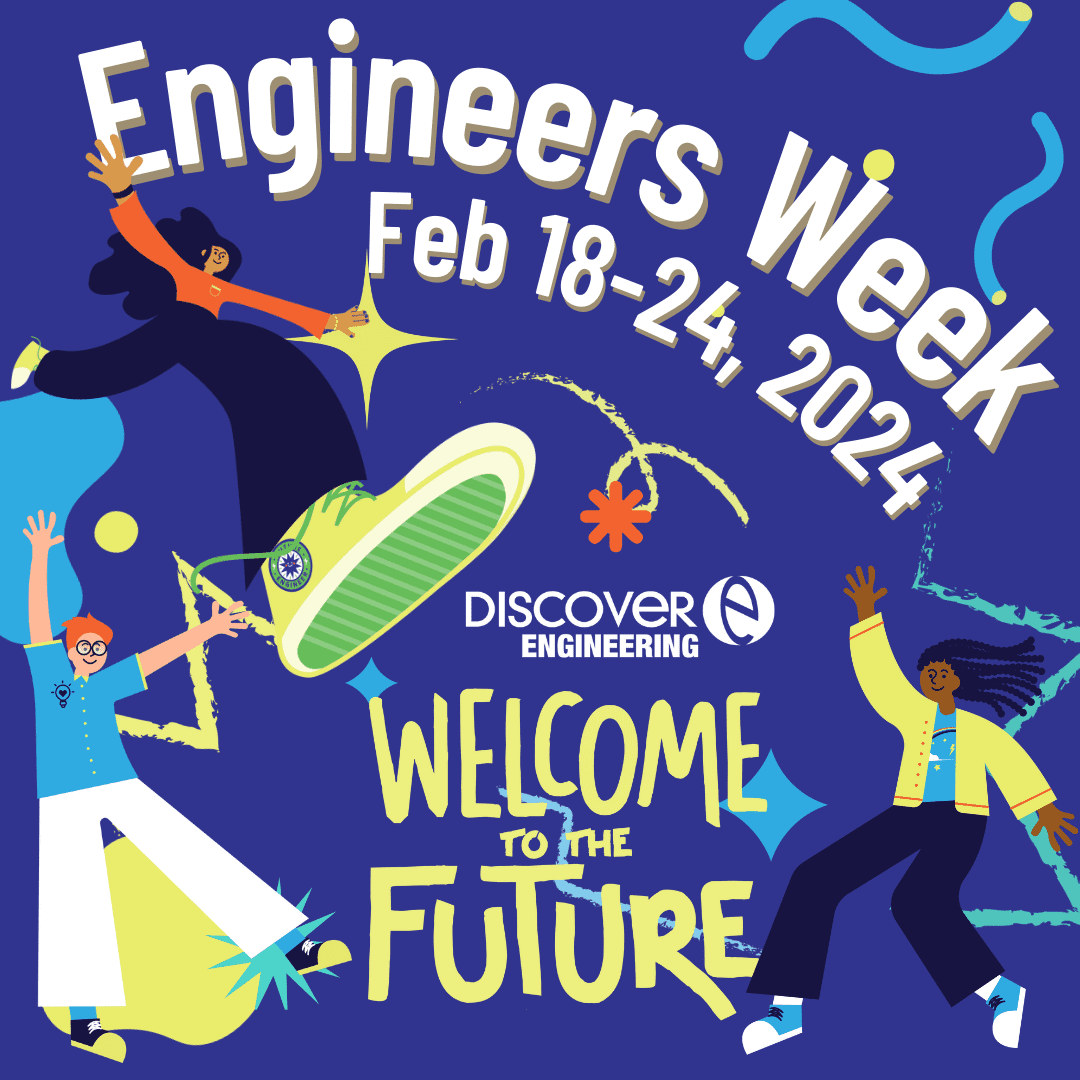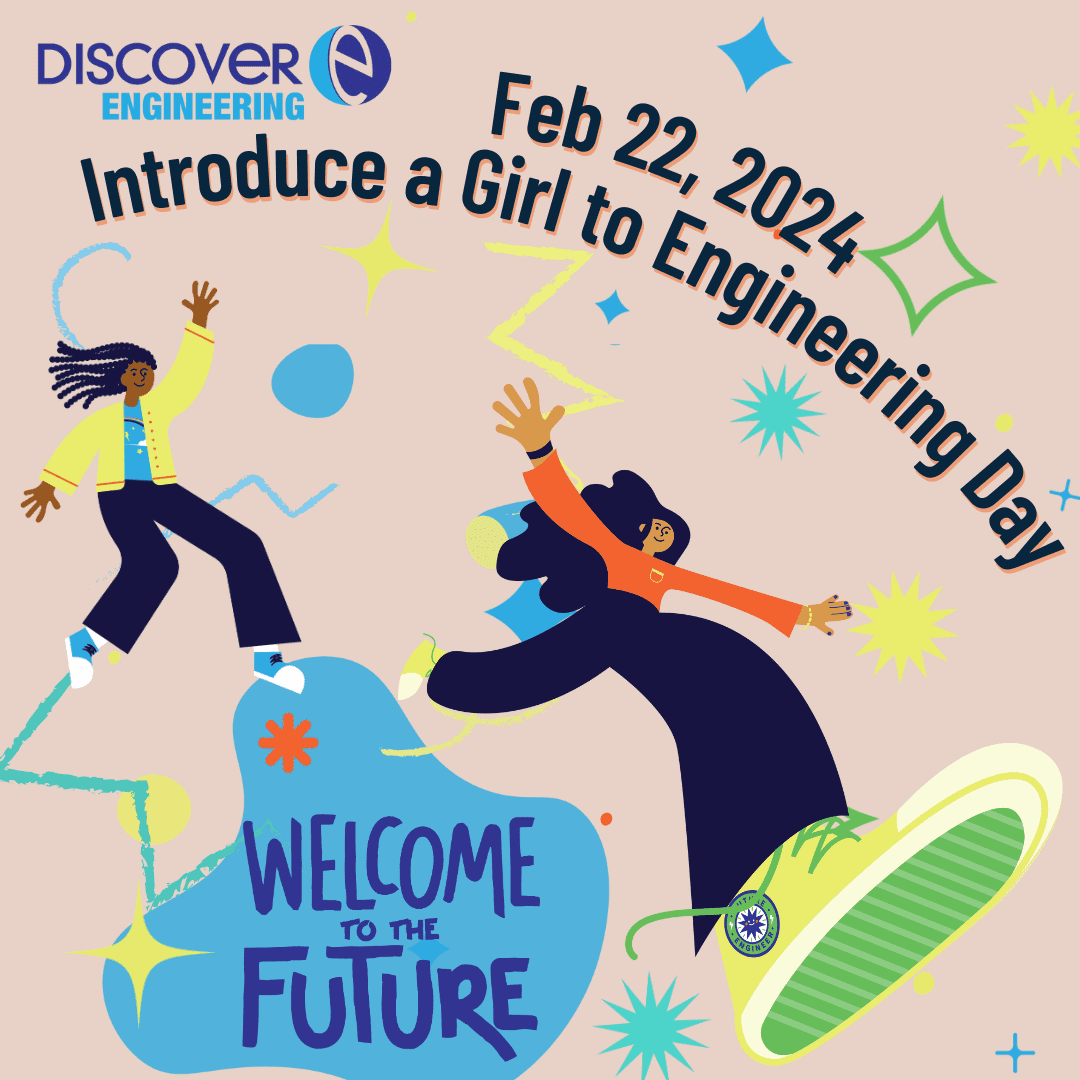 Participation Certificates
Stem Activities
World Engineering Day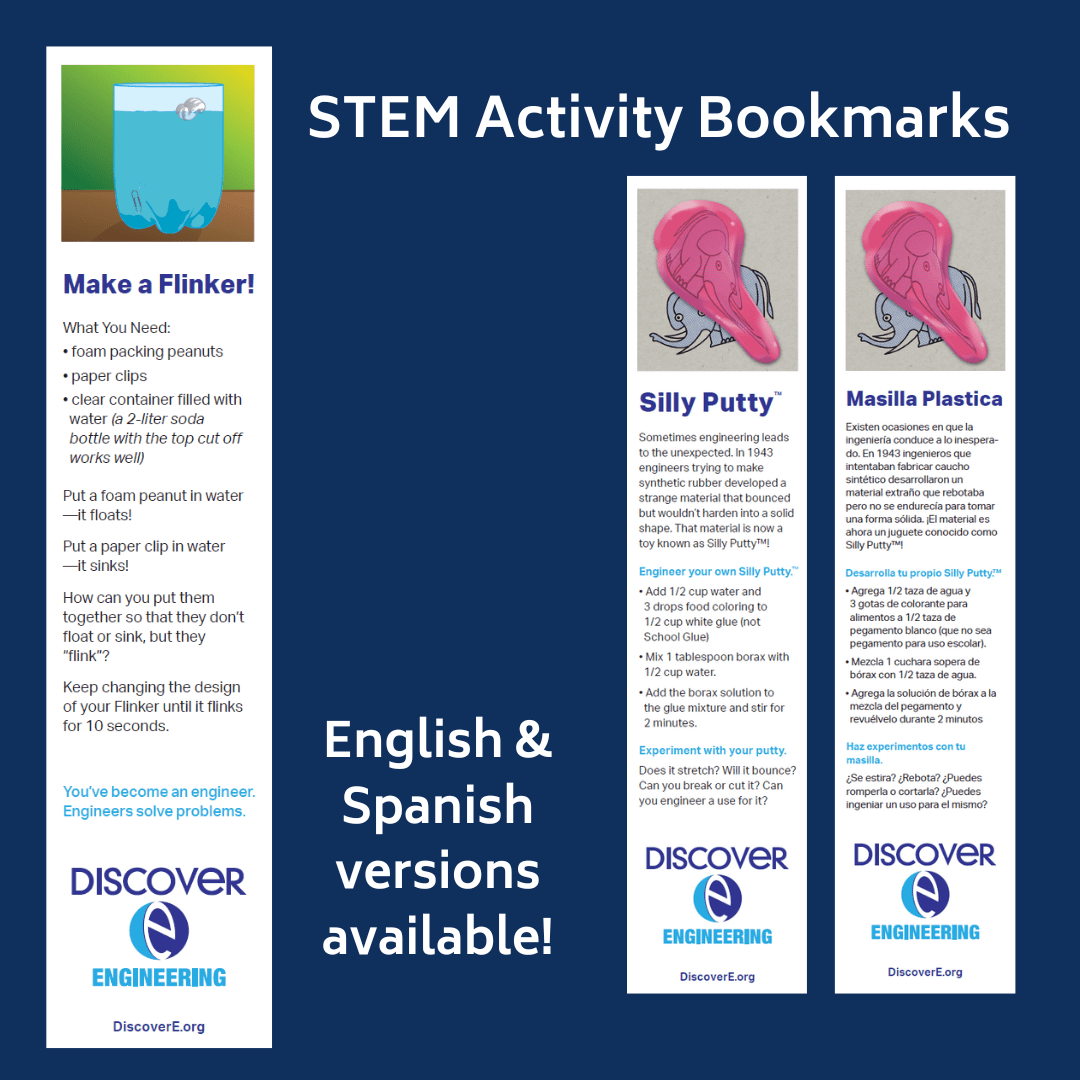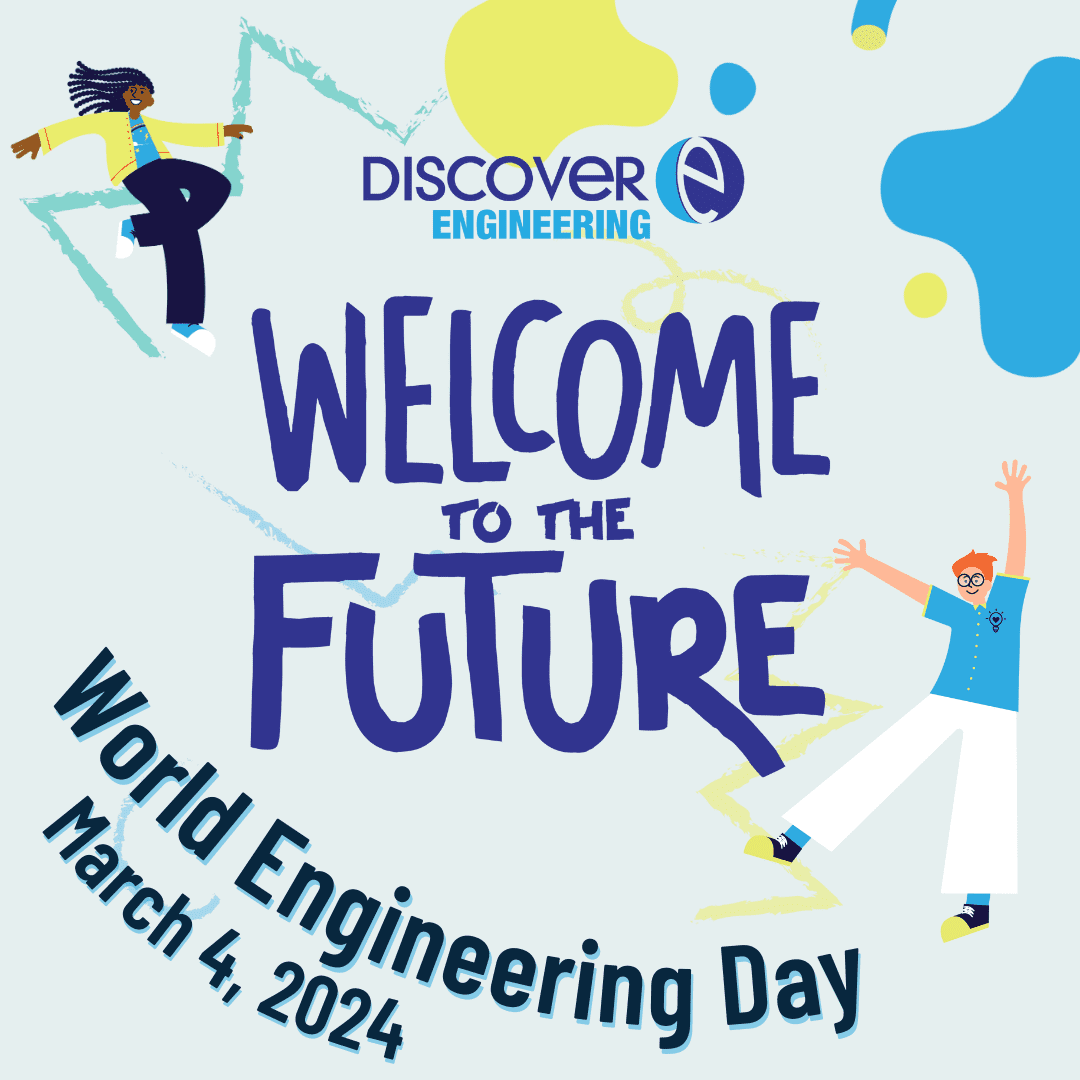 Click on our Photo Library for photos you can use in your outreach efforts.
Explore our photo library
Engineers Week:
Modify for your newsletters, blogs and other communications to spread the word:
Engineers Week 2024 will run from February 18 to 24. This year's theme "Welcome to the Future" is about celebrating today's achievements and paving the way for a brighter and more diverse future in engineering. 
Engineering is at the forefront of innovation and is instrumental in designing and creating the solutions that are shaping the world of tomorrow. From the development of the internet and smartphones to space exploration and renewable energy solutions, engineers have been at the forefront of progress, making our lives more efficient, comfortable, and connected. Through their creativity, expertise, and dedication, engineering teams are addressing global challenges, driving technological advancements, and making a positive impact on society's future. 
This Engineers Week we hope that you'll take a moment to recognize and celebrate the work of engineers and engage students in engineering. DiscoverE, the organization behind Engineers Week, has free resources you can use to inspire future innovators, such as hands-on engineering activities and lesson plans, information about engineering education, and pathways to a technical careers. Visit DiscoverE.org/EngineersWeek and get the help you need to focus on the "E" in STEM.
Sample posts:
Engineers Week 2024 is February 18-24! Let's celebrate #Eweek2024 and tell everyone #WelcometotheFuture!
Get ready for the #Eweek2024 celebration of how engineers are making a difference! Join us: February 18-24. DiscoverE.org/EngineersWeek
Download Engineers Week Language to share with your local government:
Girl Day:
Modify for your newsletters, blogs and other communications to spread the word:
Celebrate Introduce a Girl to Engineering Day on February 22, 2024! DiscoverE's Girl Day is a time when volunteers, educators, and others act as role models, facilitate engineering activities, and show girls how engineers change our world. DiscoverE's Despite the Odds research found that this simple formula helps girls develop an interest in engineering, build their confidence in their problem-solving skills, and creates a STEM identity. Join us and be a role model! Learn more at DiscoverE.org/GirlDay.
Sample post:
Introduce a girl to engineering and show her how she can change the world. Celebrate #GirlDay2024 on February 22. DiscoverE.org/GirlDay