About DiscoverE's Persist Series
Persist Series: Conversation and Community for Women in E+T
This year, we're reimagining the possible to help women reach their full potential – in engineering and tech careers and beyond. We'll push past merely surviving to pursue pathways for thriving.
Join us for inspiring sessions where women in E+T candidly share their personal stories, tackle how to navigate workplace challenges, and discuss tactics to help them stay and advance in the field.
Upcoming Episodes 
March 8 (International Women's Day)
June 23 (International Women in Engineering Day)
Persist Series Thought Leaders
​Anne-Marie Walters
Industrial Marketing Director Process and Resources
Anne-Marie Walters is Bentley's Industry Marketing Director for Process and Resources. Industries include oil & gas, process & discrete manufacturing, power generation, and mining. Anne-Marie is a chartered chemical engineer, founding member of the Process Industries STEP Consortium (PISTEP) Committee, and has served on the boards of CIMsteel and the United Kingdom's chapter of the International Alliance for Interoperability (IAI). She is a frequent guest speaker at industry events all over the world. Prior to working for Bentley she worked for Sema Group, Intergraph, BP, and ICI.


Solutions for advancing infrastructure.
Belma Erdogan-Haug
Global Technical Learning, Innovation, Collaboration Manager
Dr. Belma Erdogan-Haug manages all aspects of 3M's flagship technical collaboration, innovation & learning programs, awards and recognitions, and science encouragement programs. Belma has a Ph.D. in Chemistry from the Georgia Tech and MBA from MIT-Sloan. Through her years at 3M, she led cross functional teams from Germany, Japan, Korea, Taiwan and China to advance Solar Encapsulants, Industrial Adhesives and Optically Clear Adhesives for flexible display applications in consumer electronics and automotive dashboards. In her last role, she led the Government R&D business development engagements and aligned strategically important key 3M R&D programs to government. She has 20 patents and 13 peer reviewed articles. Belma is a passionate social justice and DEI advocate. She constantly helps her community, is involved in education-focused outreach programs and actively mentors and coaches women and underrepresented minority college students about science and career development.

3M Global R&D Center
Innovative technology for a changing world.
​Carol L. Smith
Lead Market Surveillance Engineer
Carol Smith is Lead Market Surveillance Engineer at UL (Underwriter's Laboratories) in Illinois (US), investigating concerns related to UL certified products. An electrical engineer, she has more than 25 years' experience in testing, evaluating, and certifying products for compliance to safety standards. Carol is an IEEE Senior Member and currently serves as Co-Chair for the IEEE Product Safety Engineering Society, Chicago chapter. She earned her degree from the University of the Pacific School of Engineering and Computer Science in California (US).

A global independent safety science company.
Cassandra Polyzou
Manager of Diversity, Equity, and Inclusion
As the Manager, Diversity, Equity, and Inclusion, Cassandra works on strategies and partnerships that promote the recruitment and retention of women in engineering and supports increased Indigenous Peoples' participation in engineering. Previous to Engineers Canada, Cassandra worked for Environmental Defence on their Toxic Nation campaign, where she helped successfully ban Bisphenol A from consumer products in Canada. She has over a fifteen years experience in community engagement on social justice, and diversity, equity and inclusion issues.

Promoting Canada's engineering profession.
Francisca Ogundele
Subsea Project Lead
Francisca Ogundele works as a Subsea Project Lead in the Shell Deepwater project organisation. She leads a team of Shell engineers and Contractors in the delivery of the subsea trees, manifolds, umbilicals, distribution and controls systems for Brownfield subsea wells tying back to the Perdido spar. Francisca over 17-years of experience with Shell working in the Upstream business with assignments in operations, surveillance and projects. During this time, she has lived and worked in the United States (New Orleans and Houston), Malaysia (Miri) and Brasil (Rio de Janeiro). Francisca is a graduate of the University of Toronto (and happen to be Canadian) with a Bachelor's degree in Applied Science and Chemical Engineering and an MBA from the Curtin University of Technology. With a strong interest in furthering Shell's Diversity and Inclusion efforts, Francisca is part of various mentoring circles and has led the Women's Employee Resource Group Chapter at Shell's Woodcreek Campus. She also volunteers in community STEM projects for students. Outside of work Francisca enjoys traveling with her family, reading (a lot of non-fiction at the moment), exercising, novice gardening and trying out recipes from my favourite recipe App.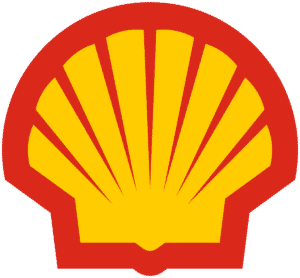 A global group of energy & petrochemical companies.
Joanne Torkington
Global Chief of Project Engineering
Joanne (Jo) Torkington joined Bechtel in September 2007 as a process engineer and has worked on various Oil, Gas & Chemicals projects in a variety of phases from studies to EPC. Her roles have taken her all over the globe including working in India, UAE, Republic of Korea, Canada, Italy, and the USA. She has taken on positions of increasing responsibility culminating in her current role as discipline chief. Jo is functionally responsible for her group and is keen to champion technical training and bringing new talent into the team. She obtained her Master of Engineering in Chemical Engineering from the University of Manchester Institute of Science and Technology (UMIST), a Master of Philosophy also in Chemical Engineering from the University of Manchester and recently a Master of Law from the University of London. Jo is a chartered engineer with the Institute of Chemical Engineers.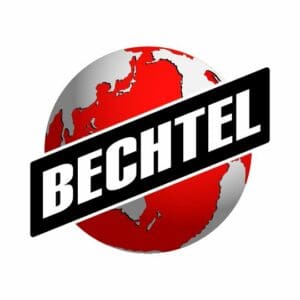 Engineering, construction, and project management company.
Kathryn Cifa
Fire Protection Engineering Specialist
Kathryn joined Bechtel in July of 2007 as a fire protection engineer with a bachelor's and master's of science degree in Fire Protection Engineering from the University of Maryland, United States. She obtained her professional engineering license in 2010. Her roles while at Bechtel have offered a wide range of experience in complex applications of fire protection engineering for one-of-a-kind design execution for critical government programs spanning the United States. Additionally, she is an advocate for positive and effective leadership to help foster her colleague's wellness and success. Kathryn also supports Bechtel in alternative roles participating in Women@Bechtel and the Employee Safety and Health Committee.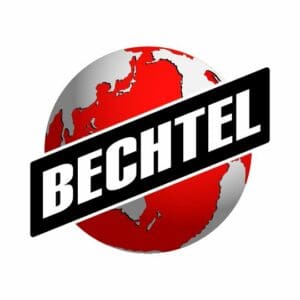 Engineering, construction, and project management company.
Mimi Irvin
Startup Project Manager
Mimi Irvin received a B.S. degree in Electrical Engineering from Southern University and A&M College in Louisiana (U.S.). She was recognized by ENR (Engineering News Record Magazine) as 2017 Top Young Professional (for Texas and Louisiana). Mimi has more than 14 years of experience, including working as an electrical and design engineer, estimator, product director for electrical equipment, and Technical Lead for Business Transformation and Innovation, and international sales coordinator. She combines her engineering background with her passion for fashion and launched "Got STEM Style?" to help young women discover an interest in science, technology, engineering and math (STEM) careers while not comprising their creativity.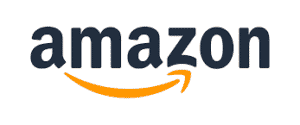 Multinational technology company.
Rochelle Diamond
Co-Founder
Rochelle (Shelley) Diamond is Professional Staff at the California (U.S.) Institute of Technology. She is the facility director of Caltech's Flow Cytometry/Cell Sorting Facility, servicing various university divisions as well as the Jet Propulsion Laboratory. She is also a researcher and lab manager for Caltech's developmental immunology group. Rochelle is a fellow of the American Association for the Advancement of Science and chairs the board of directors of the National Organization of Gay and Lesbian Scientists and Technical Professionals. She has received numerous awards for her LGBTQ diversity work and has been listed in 'Who's Who in Science and Engineering' and 'Who's Who of American Women'.

Professional society that advocates for LGBTQ professionals.
Roseanne O'Leary
STEPS Team Leader
Roseanne O'Leary is STEPS Team Leader with Engineers Ireland, the country's professional body for engineers. STEPS is a non-profit outreach program that promotes interest and awareness in engineering as a future career to school students through a portfolio of projects funded under Science Foundation Ireland's Discover program call. She manages day-to-day operations as well as short and long-term strategies. Roseanne has worked in education and public engagement for six years. She is an avid promoter of STEM and oversees events and activities to promote engineering to girls. Her undergraduate degree is from University College-Dublin with her Master in Science from the Dublin Institute of Technology.

The professional body for engineers in Ireland.
PROMOTIONAL LANGUAGE:  March 8 International Women's Day Session
Modify for your newsletters, blogs, and other communications to spread the word:
The Persist Series for women in STEM is back for a special International Women's Day episode presented in collaboration with WEPAN (Women in Engineering ProActive Network) and hosted by Kameelah S. Majied, PMP, an engineer, diversity champion, and Director of Operations at Merck.
Join us on March 8 at 12pm ET to meet speaker Monica Morales, PE, ENV SP, a Water Resources Engineer at Jacobs and active member of the American Society of Civil Engineers. Monica will share her experiences as a first-generation college graduate and how she prevailed over adversity in her early career as a young woman in a male-dominated field. Hear her story and stay tuned for a live Q&A moderated by Kameelah S. Majied and featuring panelist Claris Purasinghe, Civil Engineering Associate in the Water System's Project Management Office at the Los Angeles Department of Water and Power.
Register now at DiscoverE.org/engage/PersistSeries
PROMOTIONAL LANGUAGE: 2022-23 PERSIST SERIES (GENERAL)
Modify for your newsletters, blogs, and other communications to spread the word:
Women In Engineering and Tech Moving Beyond Surviving to Thriving
DiscoverE's Persist Series is a worldwide conversation series building community to help women persevere and thrive in engineering and tech careers.
Connect with thousands of women around the world to watch an inspiring TED-style video and candidly share stories, navigate workplace challenges, and discuss effective tactics to help women stay and advance in the field.
Together, let's change the conversation for women in engineering and tech so it's no longer, "How do we persist?" But instead, "This is why we stay."
Learn more and register to attend at DiscoverE's Persist Series.
Explore Chats with Change Makers